During the period from 2014 to 2016, the scientific research activities of the students went into order and achieved encouraging results. There are 79 researches are accepted, recognized results and certificated, 27 researches awarded as scientific research of students of the PDU level.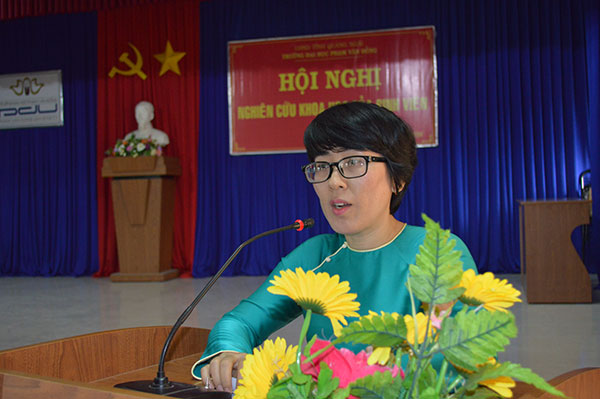 In addition to the PDU level awards, there are some researches of Faculty of Engineering Technology students got prizes at some higher level contests. There is one research awarded the Consolation Prize at Quang Ngai Technical Innovation Contest in 2014, one won The First Prize at Quang Ngai Youth Innovation Contest and awarded by the Central Communist Youth Union at the National Youth Innovation Festival 2015.
At the conference, the PDU Rector announced and awarded 5 lecturers with achievements in guiding scientific research for students and 30 students with the PDU level prizes in scientific research.
Assoc. Prof. Dr Pham Dang Phuoc, Rector and Dr. Tran Dinh Tham, Vice Rector gave their speeches directing scientific research tasks of students in the period from 2016 to 2018.